Helio Pro iPad Mirror Photobooth
What's Included
1x Helio Pro tiltable head unit

1x 37-inch LCD Display Column or Plain Non-LCD Column (optional)

1x Baseplate

1x Power Cable
Mini Keyboard (only for LCD display configuration)
1x Mini PC (Only for LCD display configuration)

1x iPad Photo booth App (FREE 3 Events Trials) 
Supported Tablet
Input Power
Weight
72bs including the Photobooth with LCD
65bs including the Photobooth without LCD
Optional Items
1x External LED cube mount (click here to buy)
Ipad Tablet
Battery Pack
Rolling Case
Wireless Printer
Wallmount bracket (for wall mount installation)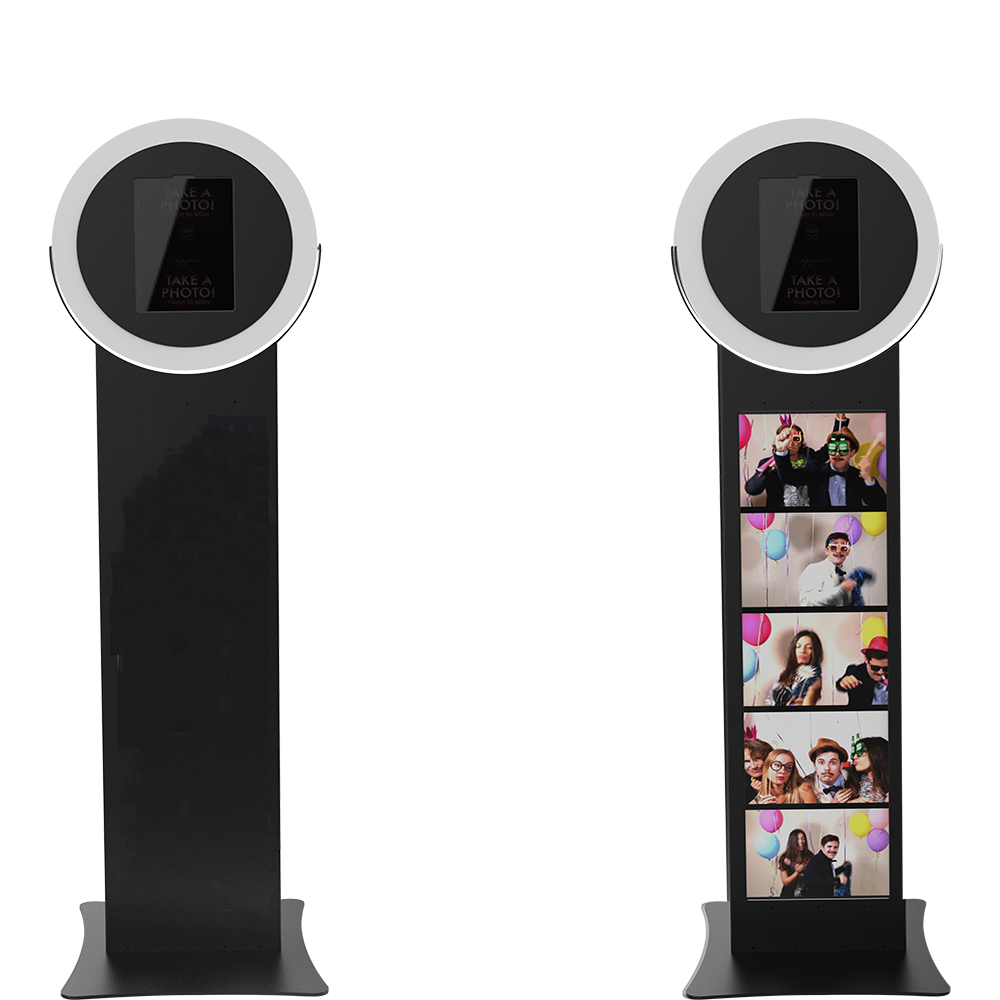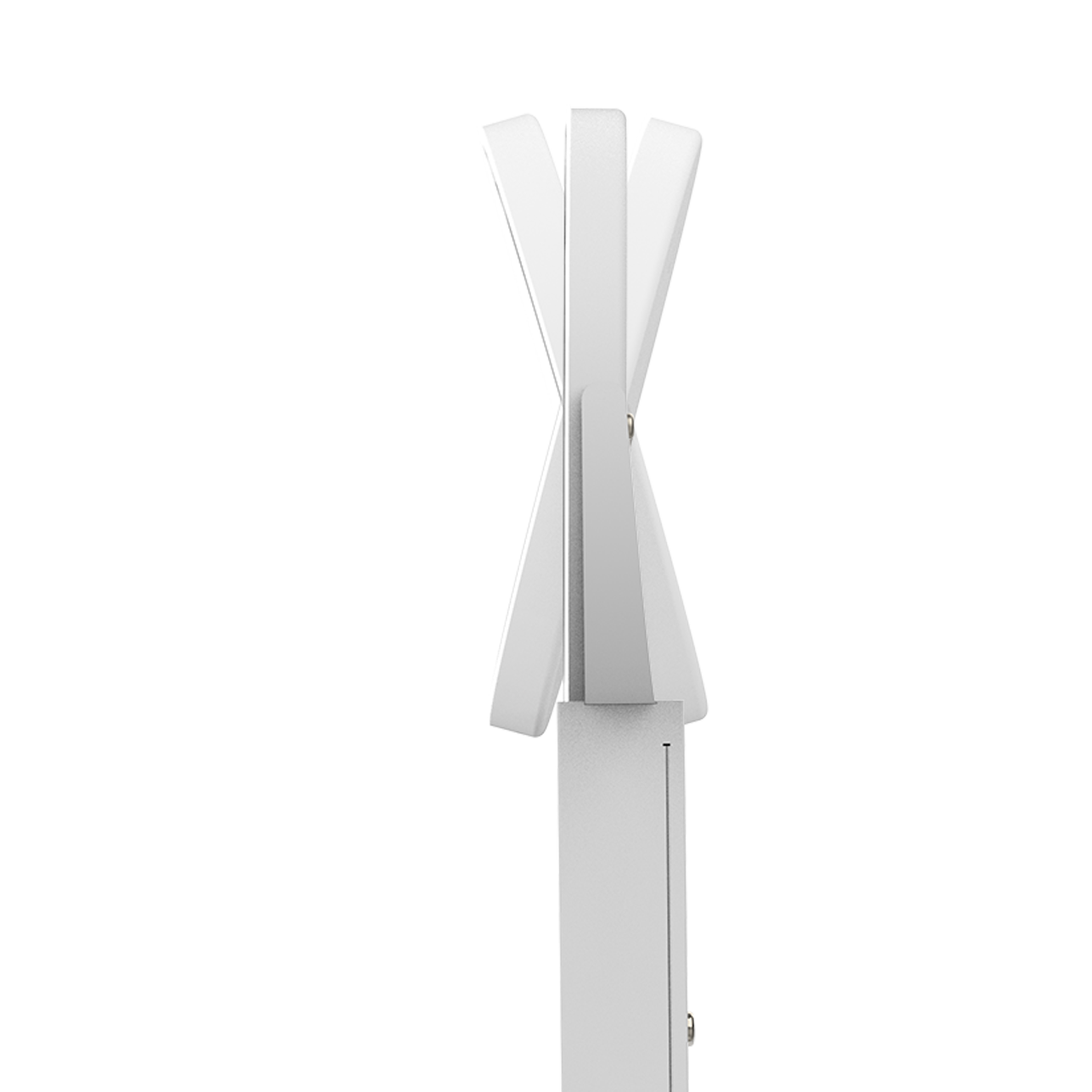 Our state-of-the-art photobooth comes equipped with a Smooth tilting head adjusts for guests of all heights  tiltable head unit, allowing you to capture a wide range of subjects Capture Short and Tall.
Whether you're taking a photo of a large group or an individual, the tiltable head unit makes it easy to adjust the camera angle to suit your needs.
The Helio Sapphire Pro is designed to work seamlessly with a Dual 12V battery pack and can operate for up to 2 hours on a single charge.
The 8-hour battery pack option makes this device ideal for extended use and mobility at events. With this feature, there is no need to search for an electrical outlet or use extension cords.
But, if you prefer standard outlet it can also run on 110V-240V A/C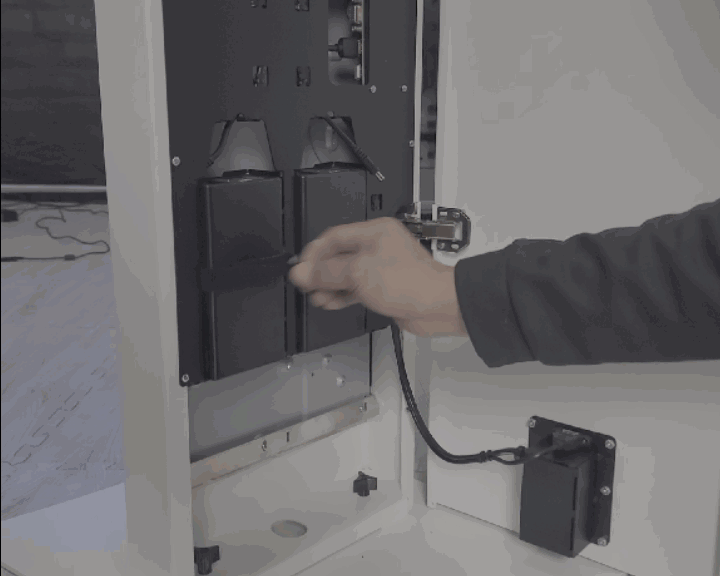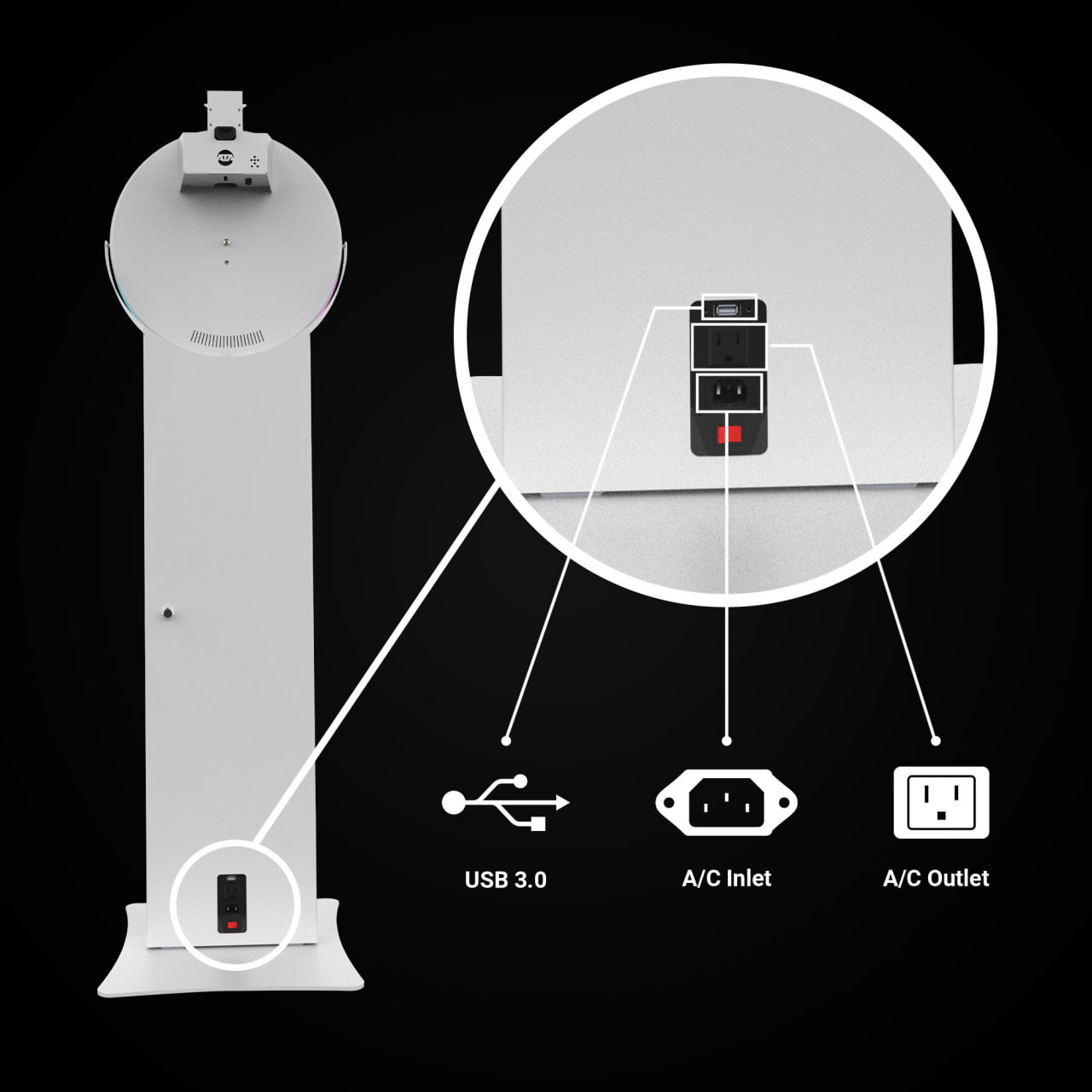 The Helio Sapphire input and output connections, designed with flush mounting for a seamless integration. The device is equipped with a built-in USB port, as well as a standard 3-prong inlet and outlet.
These features allow for convenient power supply to external devices, such as printers or supplementary lighting, utilizing the 110V outlet.
THERMAL CONTROLLED COOLING FAN
Our cooling system is designed to operate only when the temperature reaches 30°C (85°F) to ensure a quiet and dust-free environment.
This temperature trigger helps to minimize the amount of dust and noise produced by the cooling system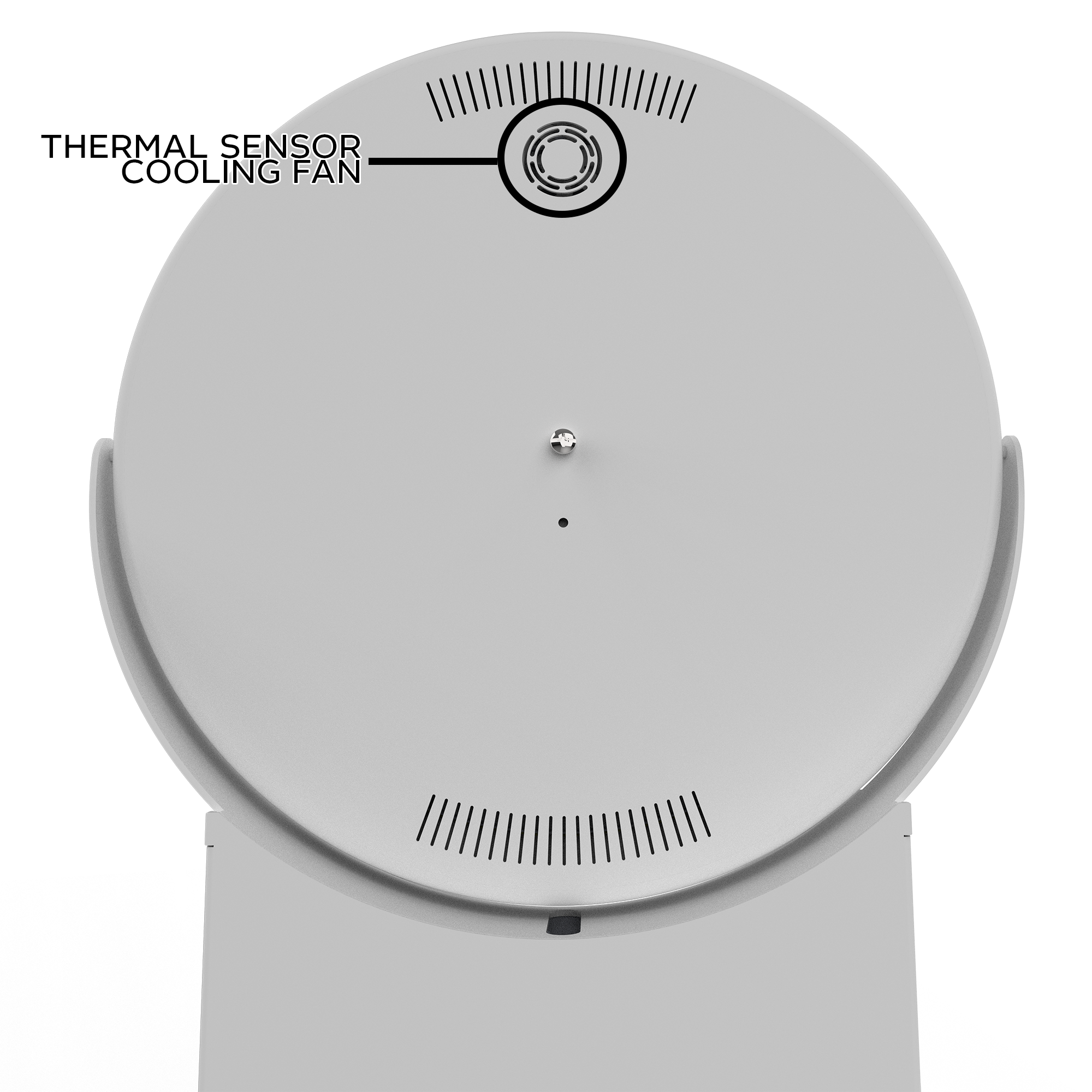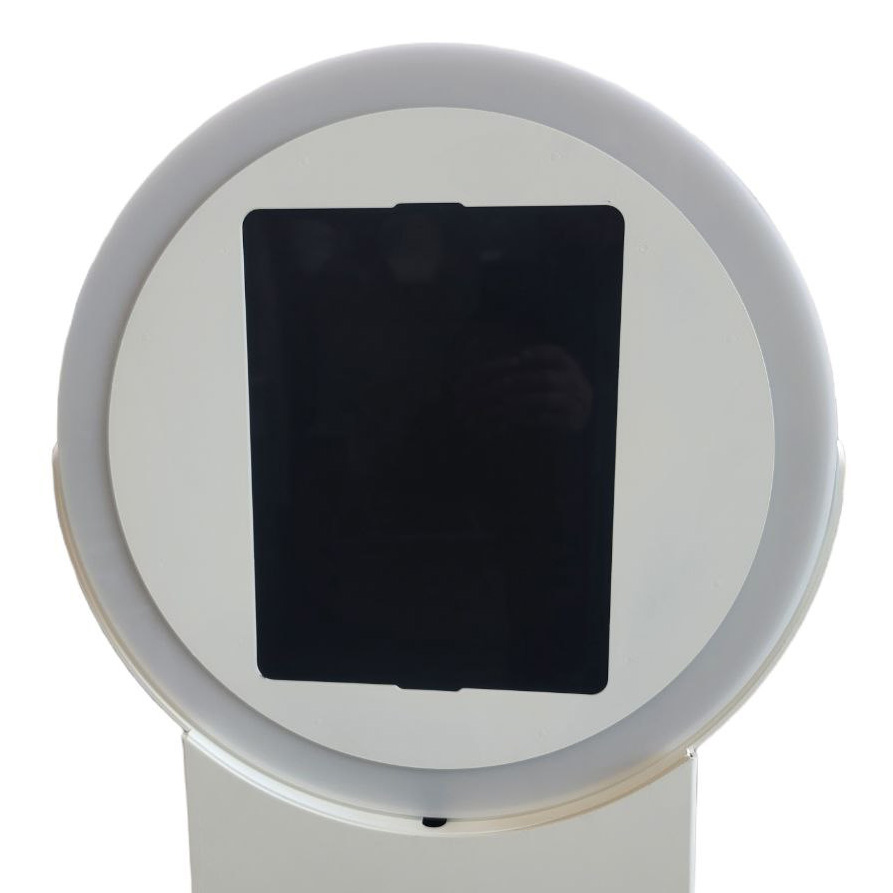 Our photobooth is compatibility with the leading tablet devices utilized in the photo booth industry.
This system has been optimized to support the latest front camera technology, including the 2022 iPad Pro models with 12.9-inch and 11-inch displays. This ensures that the photobooth system provides exceptional image quality and versatility
The Photobooth is engineered with a hidden hinge door mechanism that facilitates user access to the internal battery and power supply compartment.
This design feature allows for rapid and efficient replacement of the power source, thereby minimizing downtime and simplifying maintenance.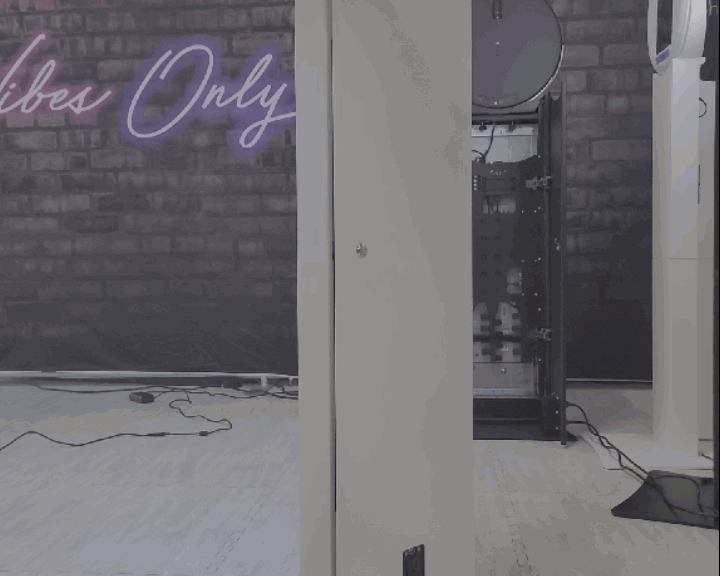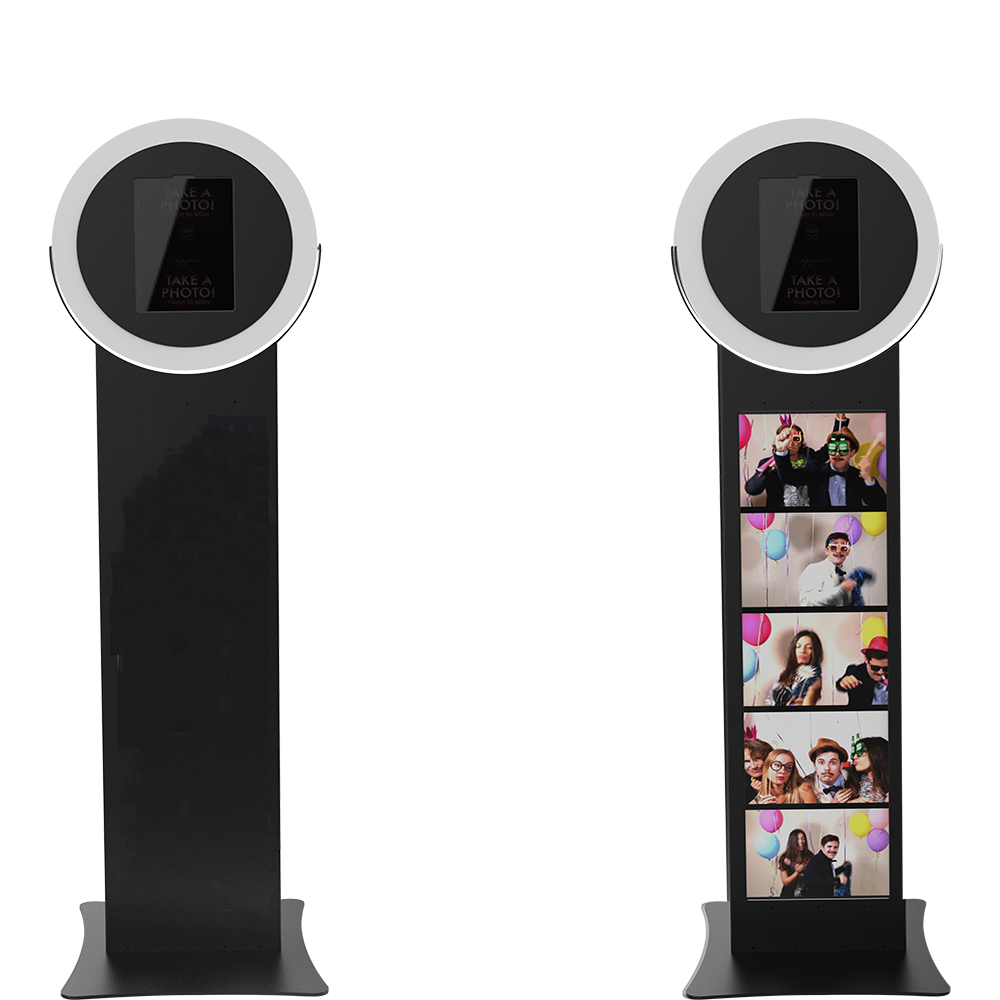 The photobooth can be purchased with or without the LCD column, allowing you to save money if you don't need the digital advertising feature.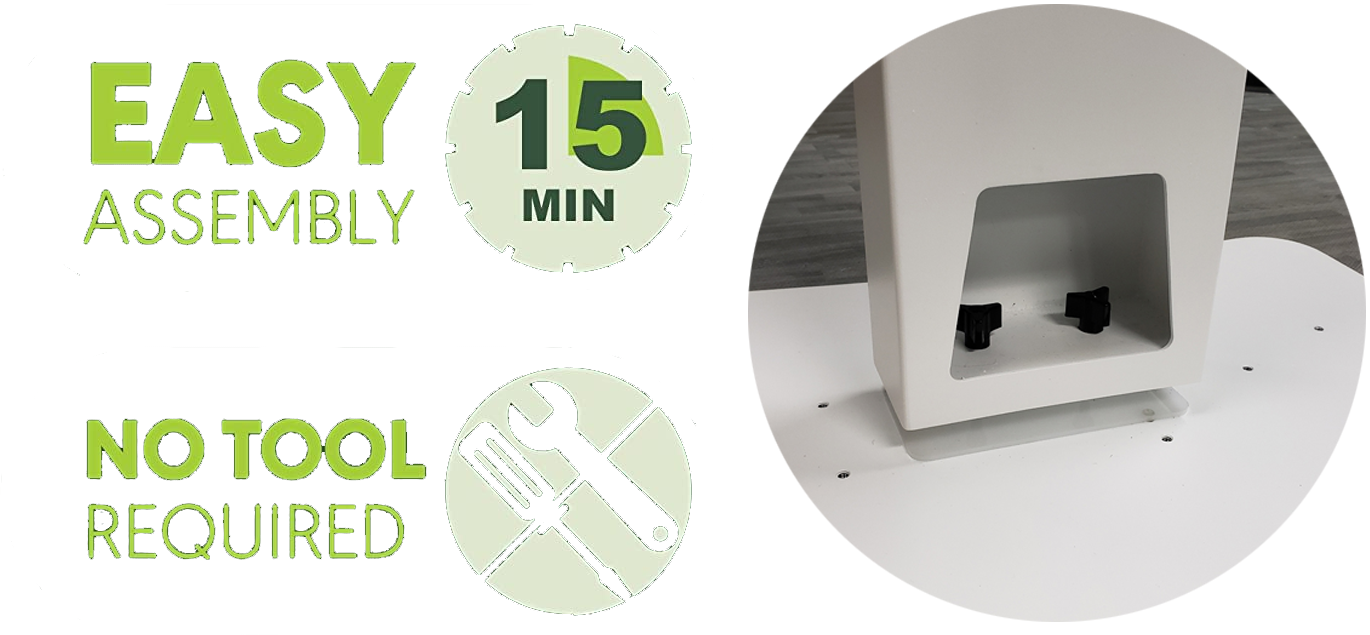 NO TOOLS ASSEMBLY REQUIRED
Say goodbye to the stress and worry of packing all the right tools for your photobooth setup! This Photobooth a tool-free  to make your life easier.
Its innovative design allows for assembly without any tools required, giving you a hassle-free setup experience. No more searching for a screwdriver or an allen wrench, just easy and effortless assembly.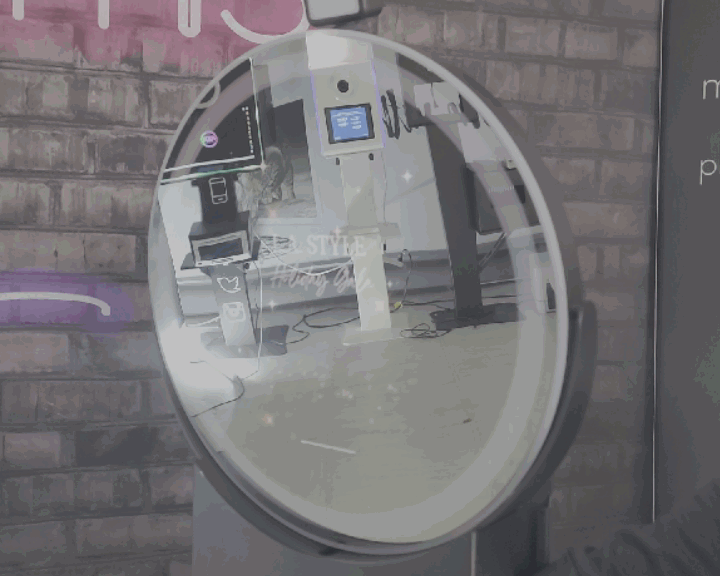 CUSTOMIZABLE RGB-W LED RINGLIGHT
The Helio Sapphire head is a standout product, boasting high-powered premium RGBW LEDs that deliver bright lumen output. The LEDs in this head are capable of producing hundreds of unique colors, making it a versatile lighting solution for a variety of applications.
In addition to its color capabilities, the Helio Sapphire head is designed to display these colors in a range of patterns, adding even more flexibility to the product. Whether you are looking for a steady wash of light or a dynamic show of color, this head has you covered.
CUSTOM FOAMED ROLLING CASE
Our premium compact travel cases are known for their outstanding quality and toughness. Designed to offer optimal protection and effortless transportation for your Photobooth, these cases feature custom foam inserts to provide a perfect fit and secure your photobooth during transit.
The case features a waterproof exterior and is equipped with wheels and tow handles, The single-case design makes it easy to maneuver and transport. Additionally, the case is custom-fitted with a foam insert to securely hold and protect your Helio unit during transport.
Specification
Dimensions: 51" x 22" x 10"
Weight: 72lbs including the Photobooth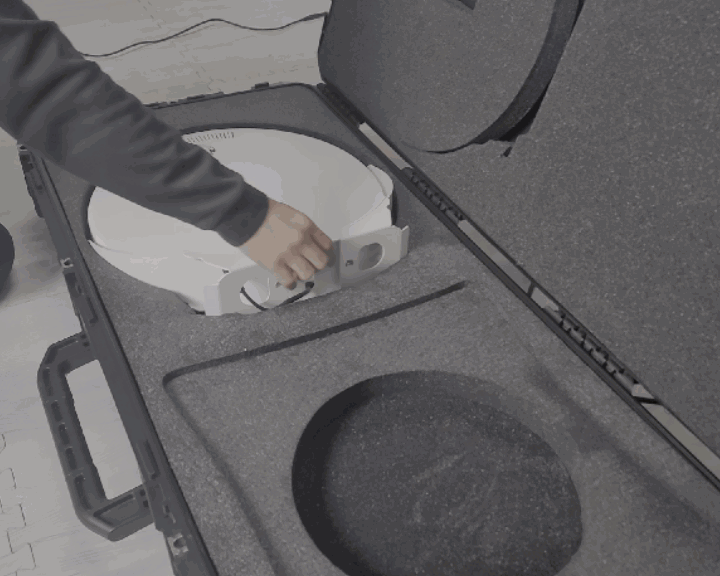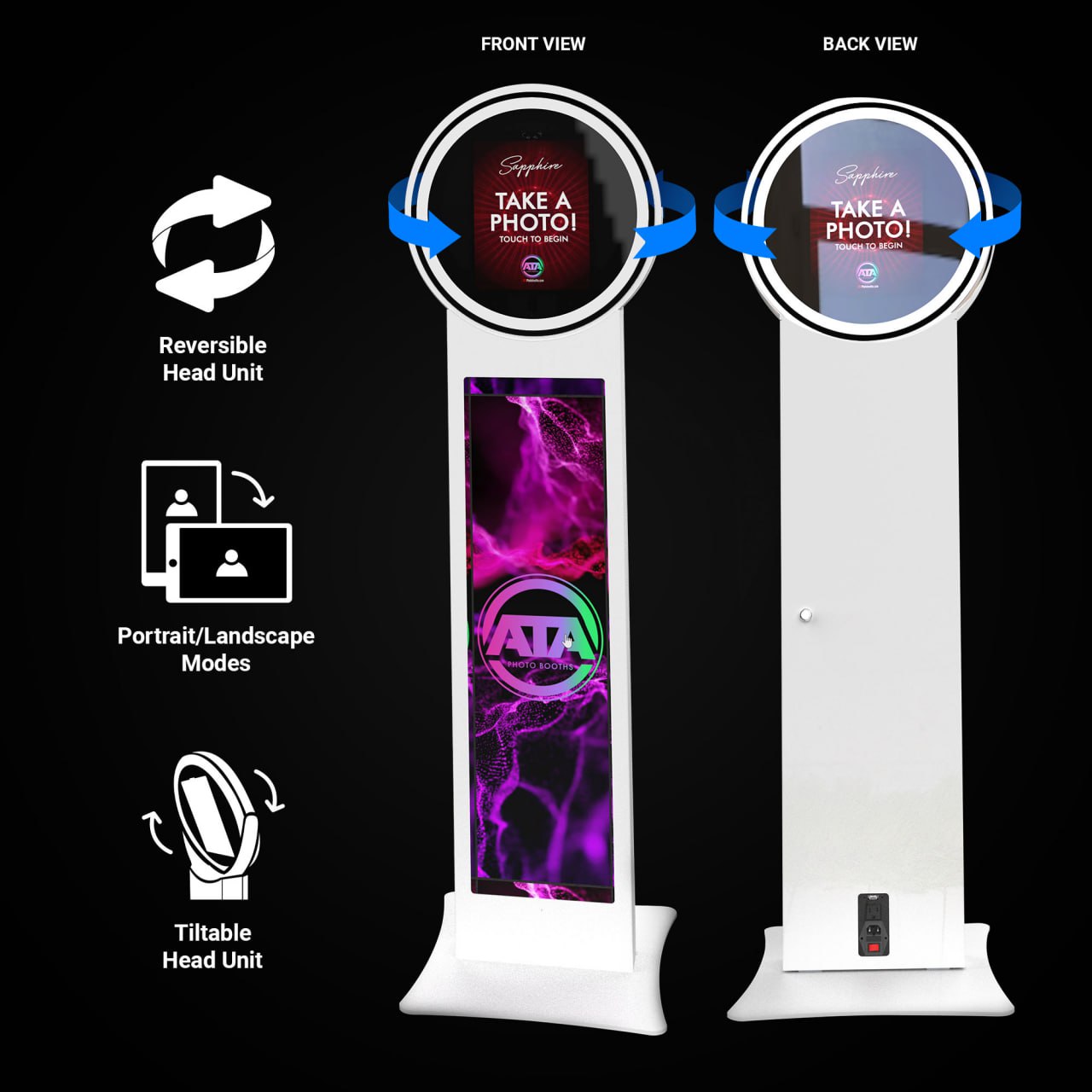 The column of the Helio Sapphire PRO photo booth is flexible in terms of screen orientation, allowing for customization based on the installation environment. When placed against a wall, the tower can be reversed, displaying the screen backward, increasing its visibility.
Furthermore, the iPad can be mounted either vertically or horizontally, offering greater more flexible options in terms of customizing your event