Photo Booth Hire Event
You will be delighted whenever you are hired for a photo booth hire event. This is a sign that people are now aware of your business and happy to use your services.
Yet, you may also wonder how you can carry this task out with the sort of slick, professional service that you strive for. Well, the following tips will help you to do it all just right every single time.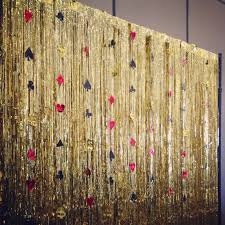 Check Out the Location
Firstly, if you are asked to provide photo booth hire services at a location you have never been to before then you may be worried about how it will go. To put your mind at ease it is a smart move to go and check out the place first of all.
This will let you see potential issues such as whether it has difficult access or if there are few good spots to put your photo booth once you get there. You can then spend some time working out how best to get in and where best to put the booth once you get there.
Of course, once you are more experienced in photo booth hire then you probably won't feel the need to do this. Indeed, you might end up going to the places again and again anyway.
However, it is definitely a good idea to do this at your first events, as it will help you to feel more confident in the build-up to the big day.
Time the Journey There
Next up, when will you need to leave home in order to get there in time for the event? If you don't really know when it is time to find out.
You certainly don't want to turn up late and flustered to your first photo booth hire events. It is far better to get there early and feeling completely relaxed about everything.
Certainly, to do this you may be happy looking online for details of the best route there and how long it should take you to arrive. However, if you are still unsure of any details then there is no harm in heading out to make the journey for real.
Test Your Photo Booth Hire Equipment
If you have purchased quality photo booth equipment for your business then you will feel confident about putting it to use at your first events. Having said that, you should also consider the idea of testing your equipment before you leave home anyway.
This will ensure that you head off to your photo booth hire events knowing that everything is in tip-top condition and ready to use. It is a wonderful feeling to travel to a photo booth event with excellent equipment that you know you can rely on to do a fantastic job every time.
Relax and Feel Positive
Finally, you need to make sure that you are in the right frame of mind for this upcoming photo booth hire event. You will want to turn up relaxed and ready to have a good time but also with a professional attitude.
You don't ever want to forget that you have been given the privilege of helping to add something very special to someone's big day. If you give them exactly what they want the photo booth hire event, then it will be an extremely satisfying and rewarding day for you as well as for them.