Helio V3 iPad Ringlight Photobooth with FREE cloud based Photobooth App
Design Updates
V2 Column wider and Backdoor removable
V2.1 Added battery compartment
V3 Changed the Construction to Aluminum
What's Included
1x Helio V2 tilt-able head unit
2x Columns
1x Baseplate
1x iPad charger
1x FREE cloud-based iPad Photobooth
APP with the purchase
What else do I need?
Supported Displays
iPad 9.7, 10.2, 10.5, & 11 inch
Input Power
Weight
44lbs including the Rolling Case
Optional Items
Battery Pack
Rolling Case
Ipad
Wireless Printer
Monitor (iPad Pro 9.7, 10.5 or 11)
*Vinyl wrapping die cut available upon request!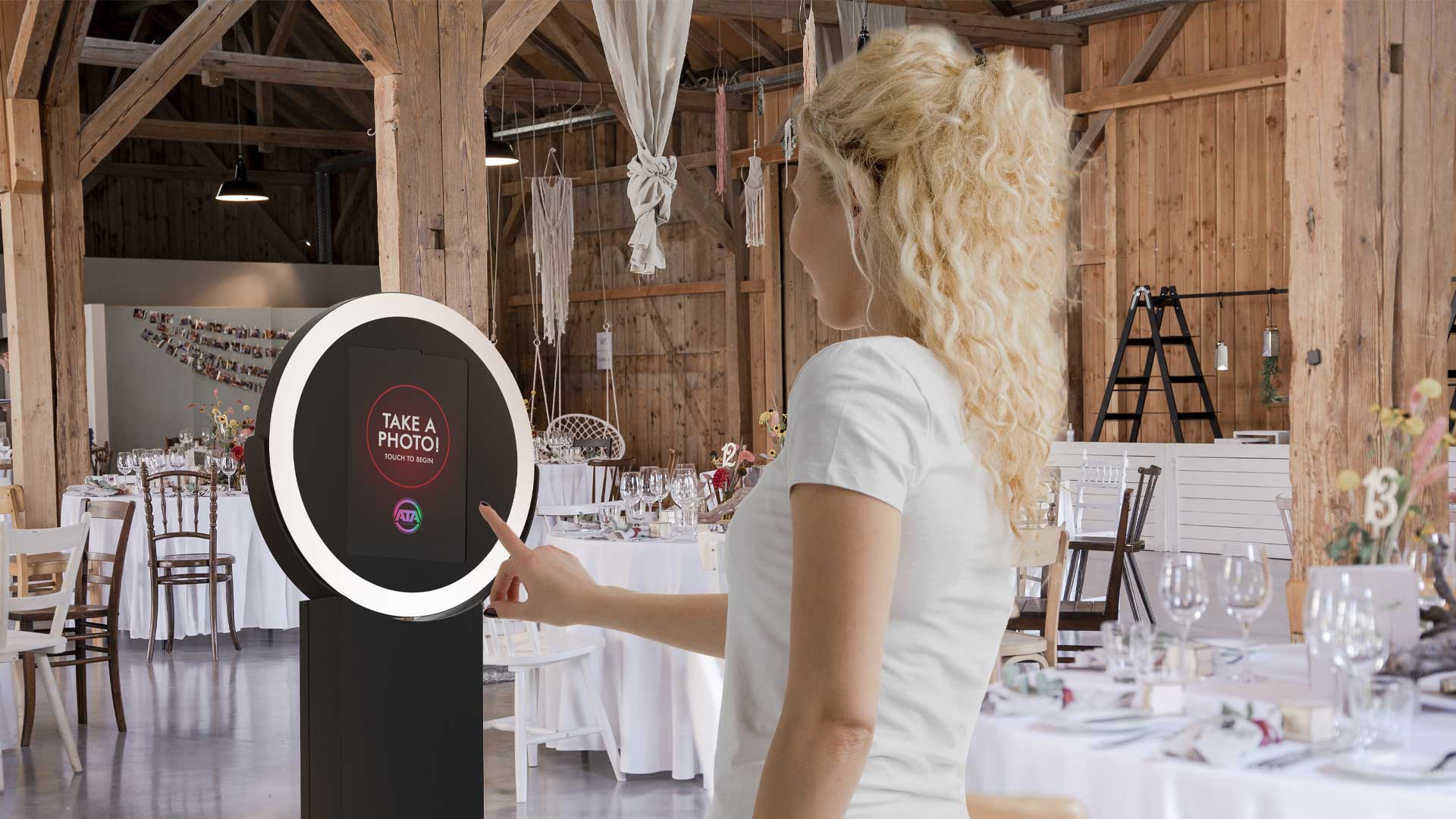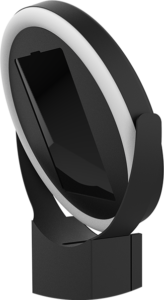 Our state-of-the-art photobooth comes equipped with a Smooth tilting head adjusts for guests of all heights  tiltable head unit, allowing you to capture a wide range of subjects Capture Short and Tall.
Whether you're taking a photo of a large group or an individual, the tiltable head unit makes it easy to adjust the camera angle to suit your needs.
The Helio V3 is designed to work seamlessly with a 12V battery pack and can operate for up to 8 hours on a single charge.
The 8-hour battery pack option makes this device ideal for extended use and mobility at events. With this feature, there is no need to search for an electrical outlet or use extension cords.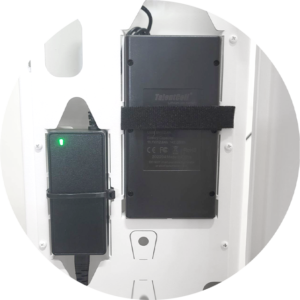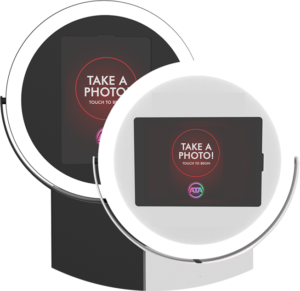 PORTRAIT/LANDSCAPE SWITCHABLE
Our Photobooth is designed with a quick and tool-less face plate orientation system, allowing for easy switching between landscape and portrait photos.
This feature allows you to take photos in your preferred orientation, ensuring that your photos are tailored to your specific needs.
With its easy-to-use design, you can quickly switch between landscape and portrait modes, making it ideal for any occasion.
The Helio V3 is a highly customizable photo kiosk that is designed to showcase your brand in an impactful way. It features large, flat surfaces that are ideal for displaying graphics, logos and other branding elements.
The premium powder-coated finish allows for easy application and removal of custom wraps, making it easy to change the look of your kiosk as often as you like. You can start creating your own wrap using our full-scale wrap templates that are available on our website.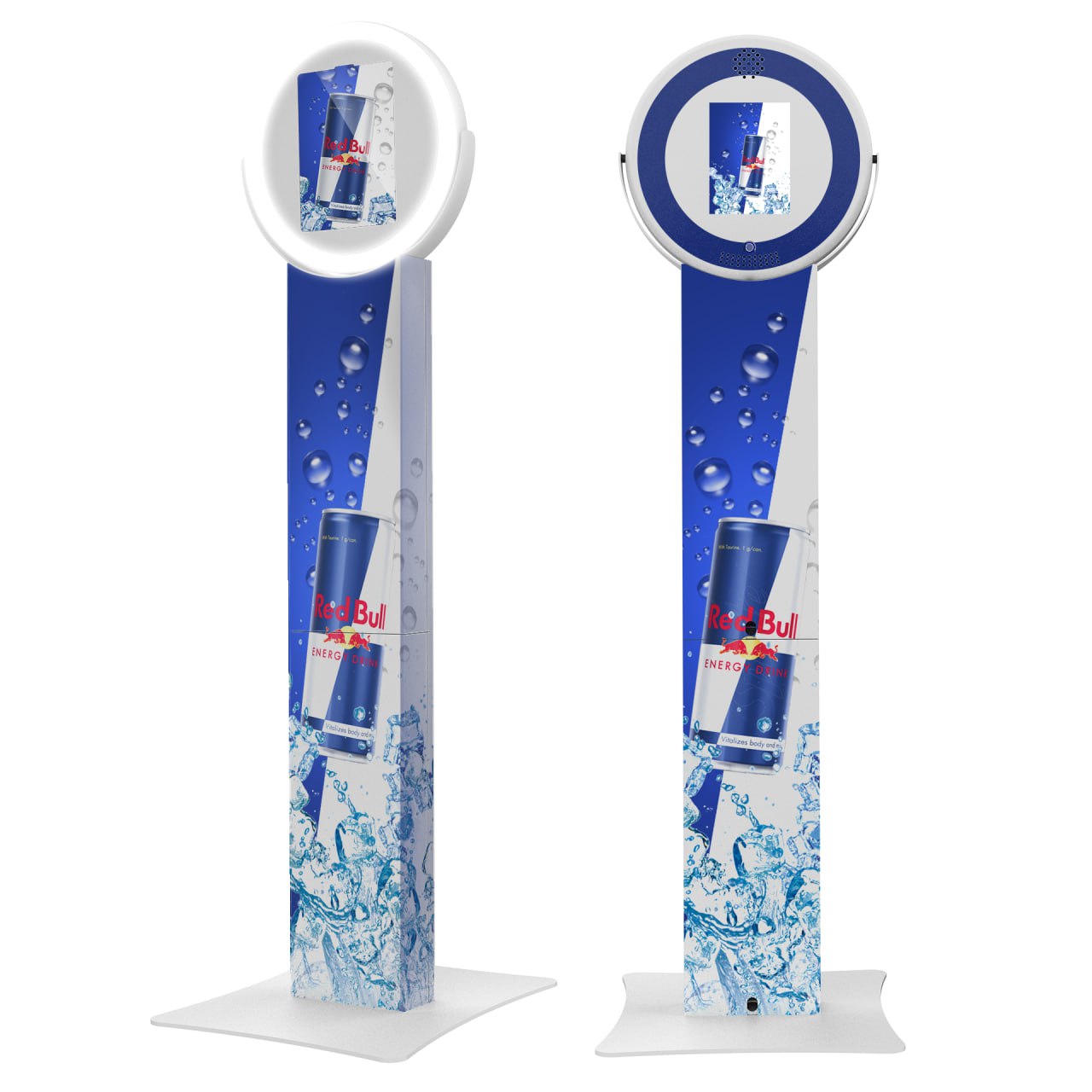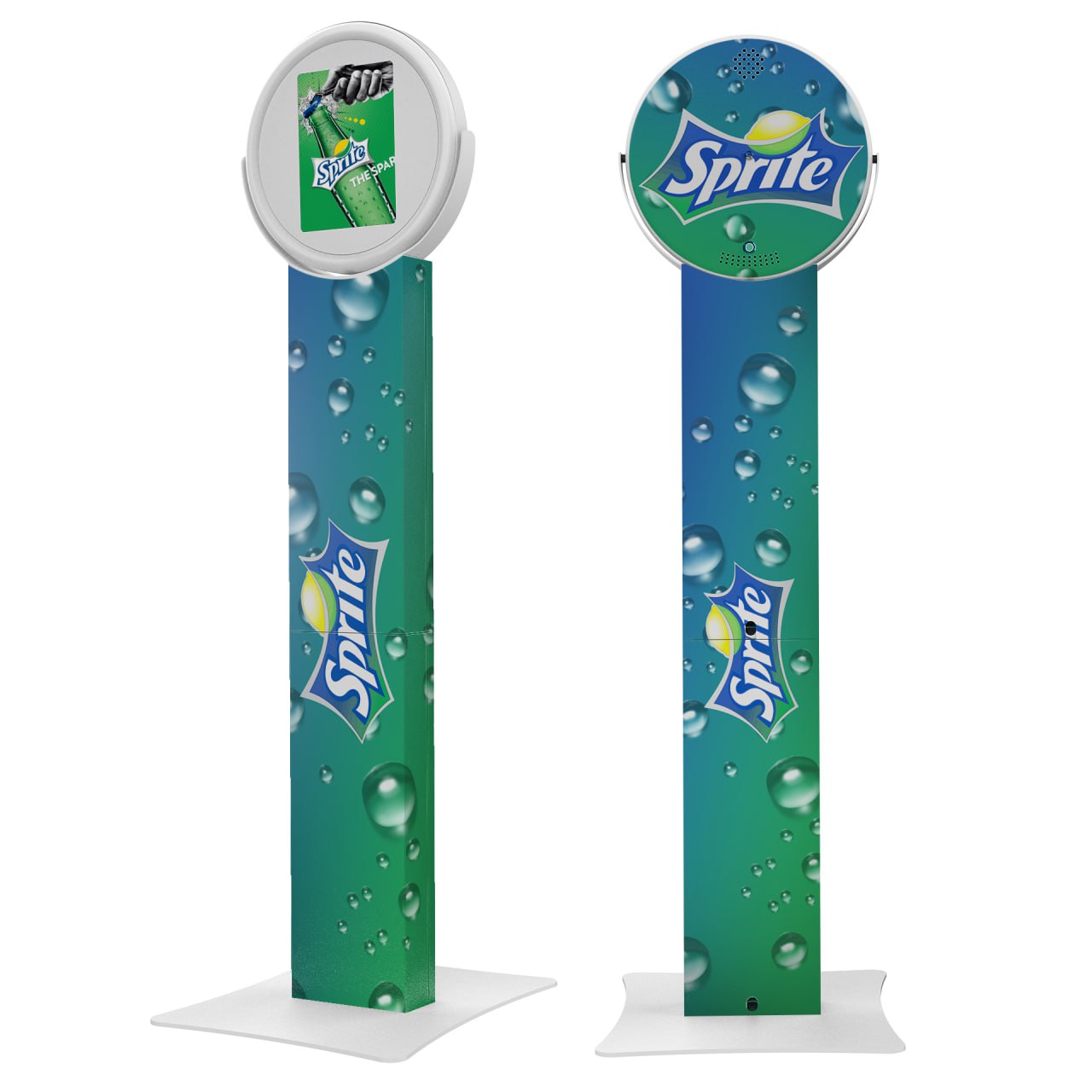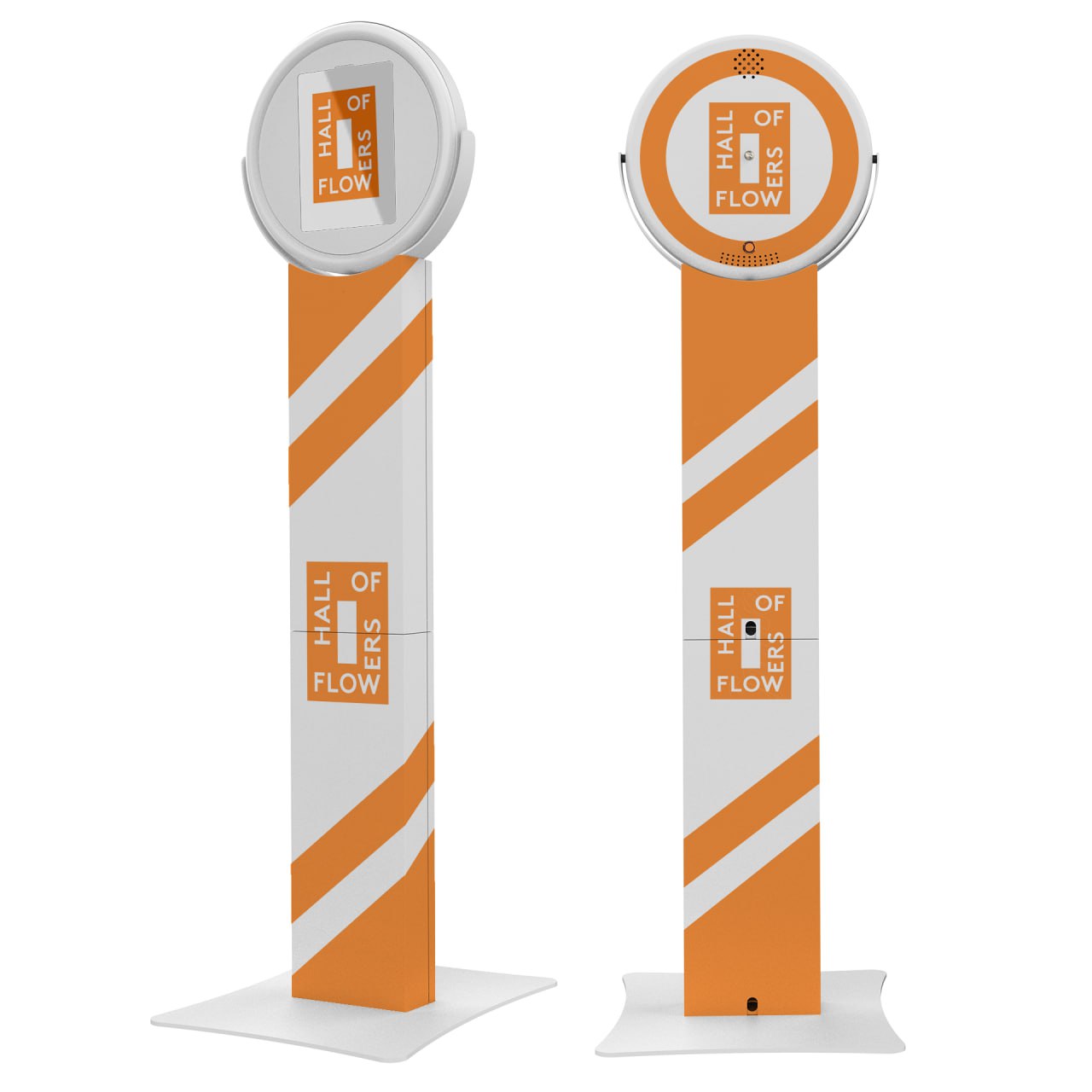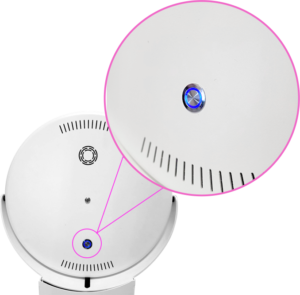 The Photobooth Ringlight features a capacitive touch dimming device with no moving parts thereby reducing the potential for mechanical failure.
The touch-sensitive technology allows you to turn the lights on and of and adjust its brightness with a simple touch gesture.
The Helio ring light is equipped with a high-intensity, white LED halo that provides superior illumination capabilities, capable of overpowering ambient lighting conditions.
The ring light design, featuring a circular light source, creates a highly desirable "eye halo" effect in photographic and videographic applications.
Additionally, The ring light design allows for more accurate and even light distribution, creating a more pleasing and professional result.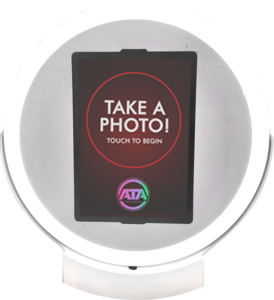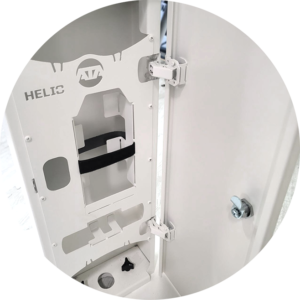 The Photobooth is engineered with a hidden hinge door mechanism that facilitates user access to the internal battery and power supply compartment.
This design feature allows for rapid and efficient replacement of the power source, thereby minimizing downtime and simplifying maintenance.
QUICK ASSEMBLY BASEPLATE ALIGNMENT
Our photobooth's column and baseplate feature a quick alignment design, making assembly easy and efficient. This design innovation simplifies setup and is a user-friendly feature.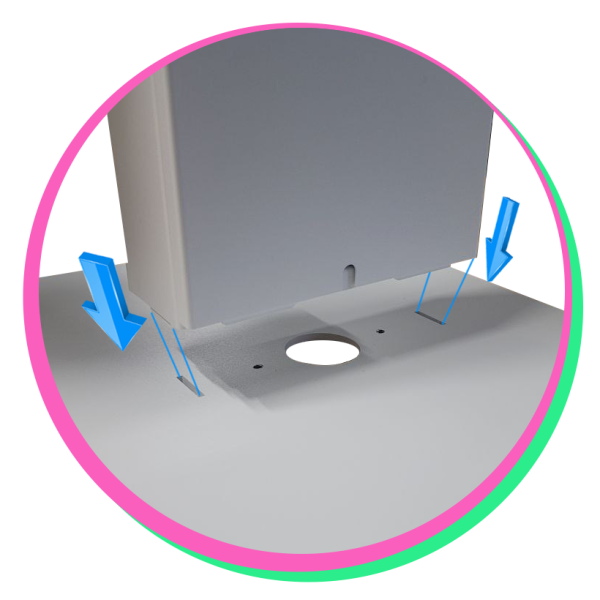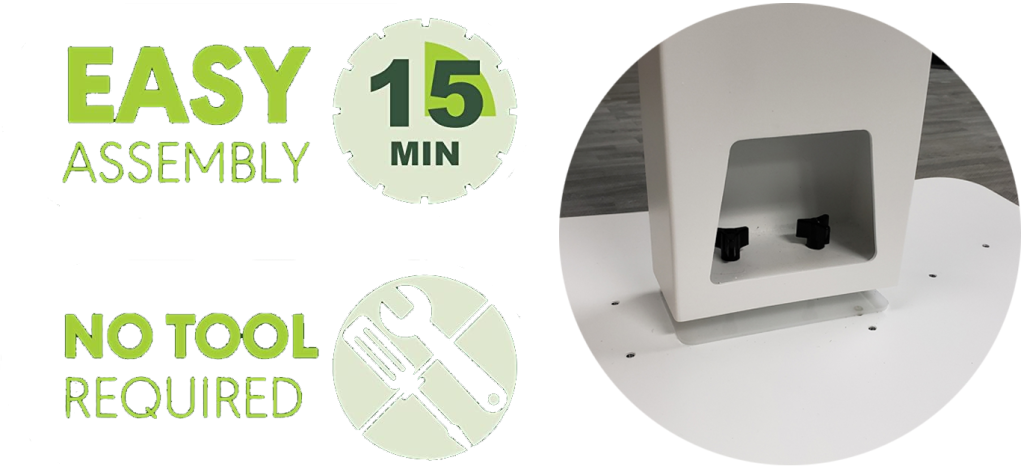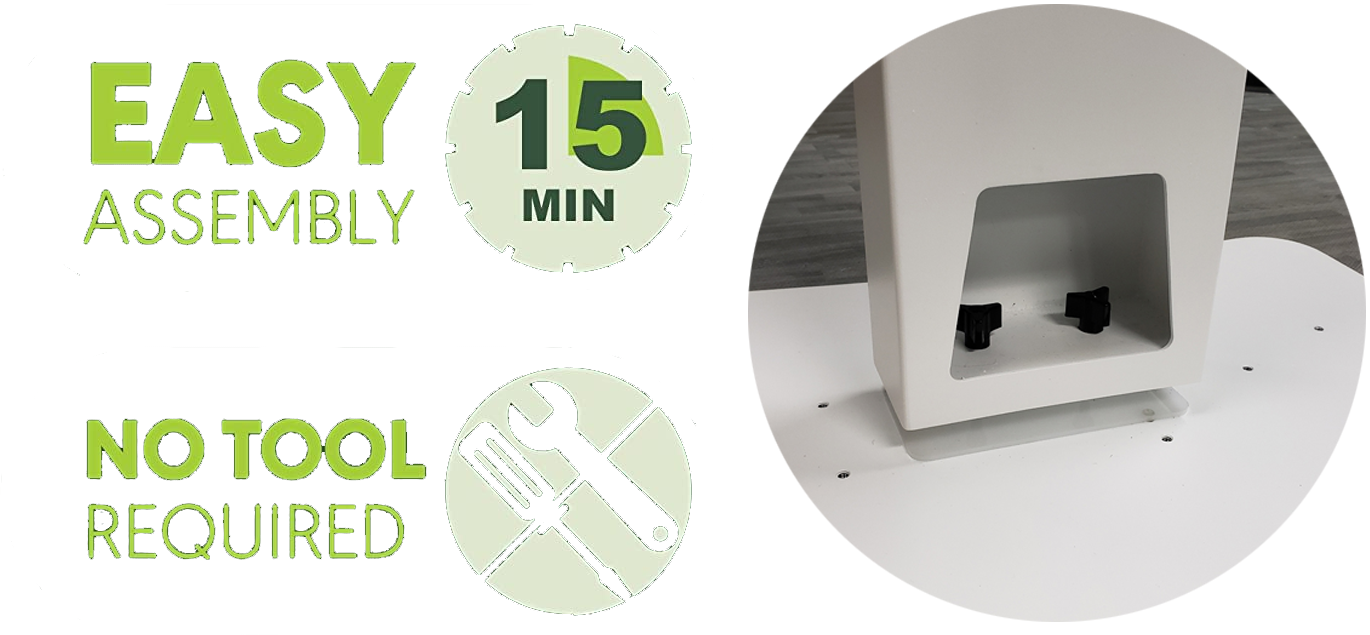 NO TOOLS ASSEMBLY REQUIRED
Our photobooth's column and baseplate feature a quick alignment design, making assembly easy and efficient. This design innovation simplifies setup and is a user-friendly feature.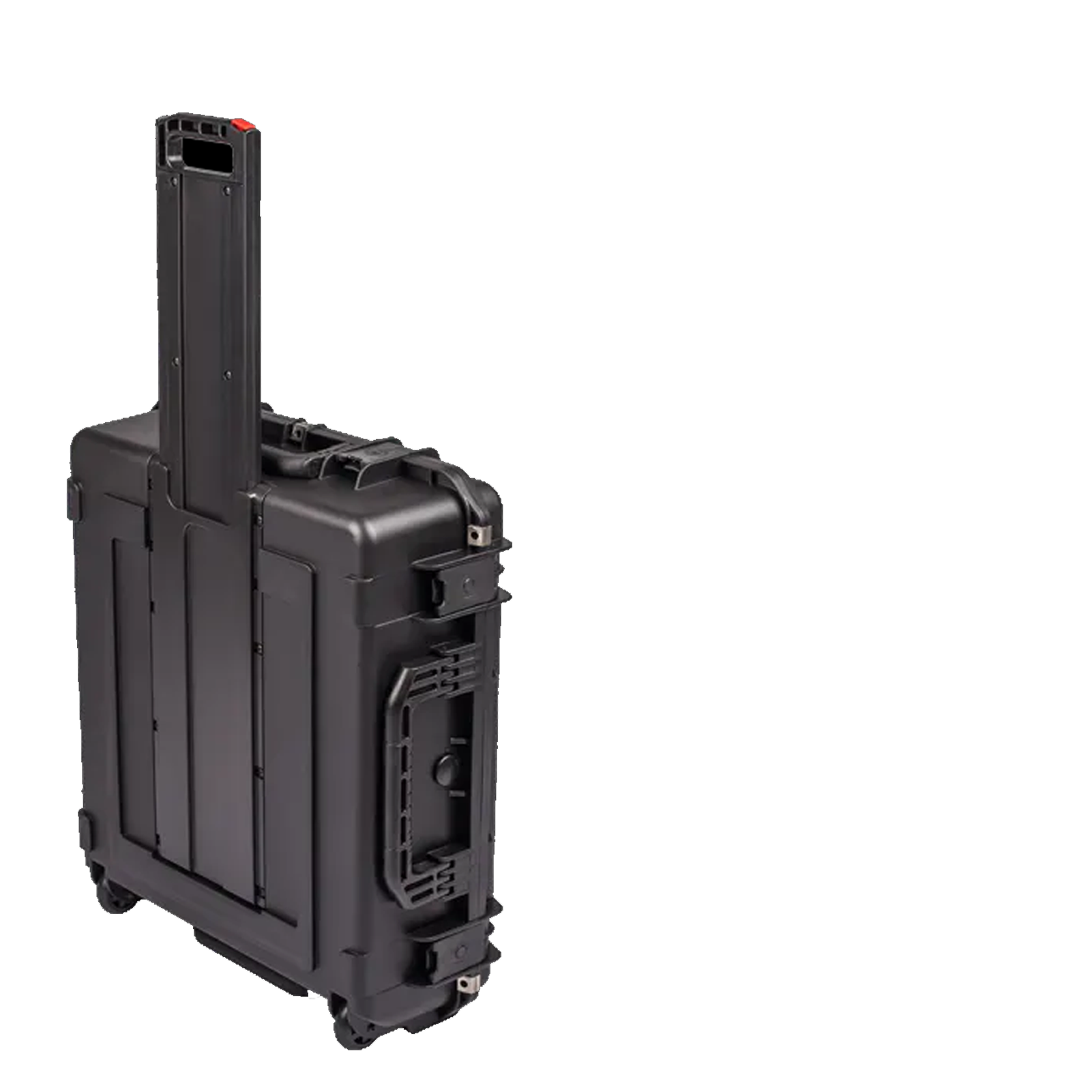 Our premium compact travel cases, renowned for their exceptional quality and durability. Our travel cases are designed to provide maximum protection and ease of transportation for your equipment.
The case features a waterproof exterior and is equipped with wheels and tow handles, making it easy to maneuver and transport. Additionally, the case is custom-fitted with a foam insert to securely hold and protect your Helio unit during transport.
Specification
Dimensions: 27" x 24" x 10"
Weight: 44 pounds including the Photobooth Subscribers access exclusive offers, first
looks and more.Ipsum