EVERYTHING YOU NEED FOR YOUR PHOTOBOOTH BUSINESS
Our Sapphire Ring Roamer Photobooth and Sapphire Helio Photobooth make it easier than ever to build your photobooth business. The Sapphire Ring Roamer makes a great addition to any existing photobooth business, as it allows you to take the photobooth to the people. For a more complete setup, choose the Sapphire Helio Photobooth that includes a stand for your ring roamer and sharing options that are accessible on the stand itself. Keep reading to learn more about our Sapphire collection, and contact us at ATA Photobooths with any questions you may have!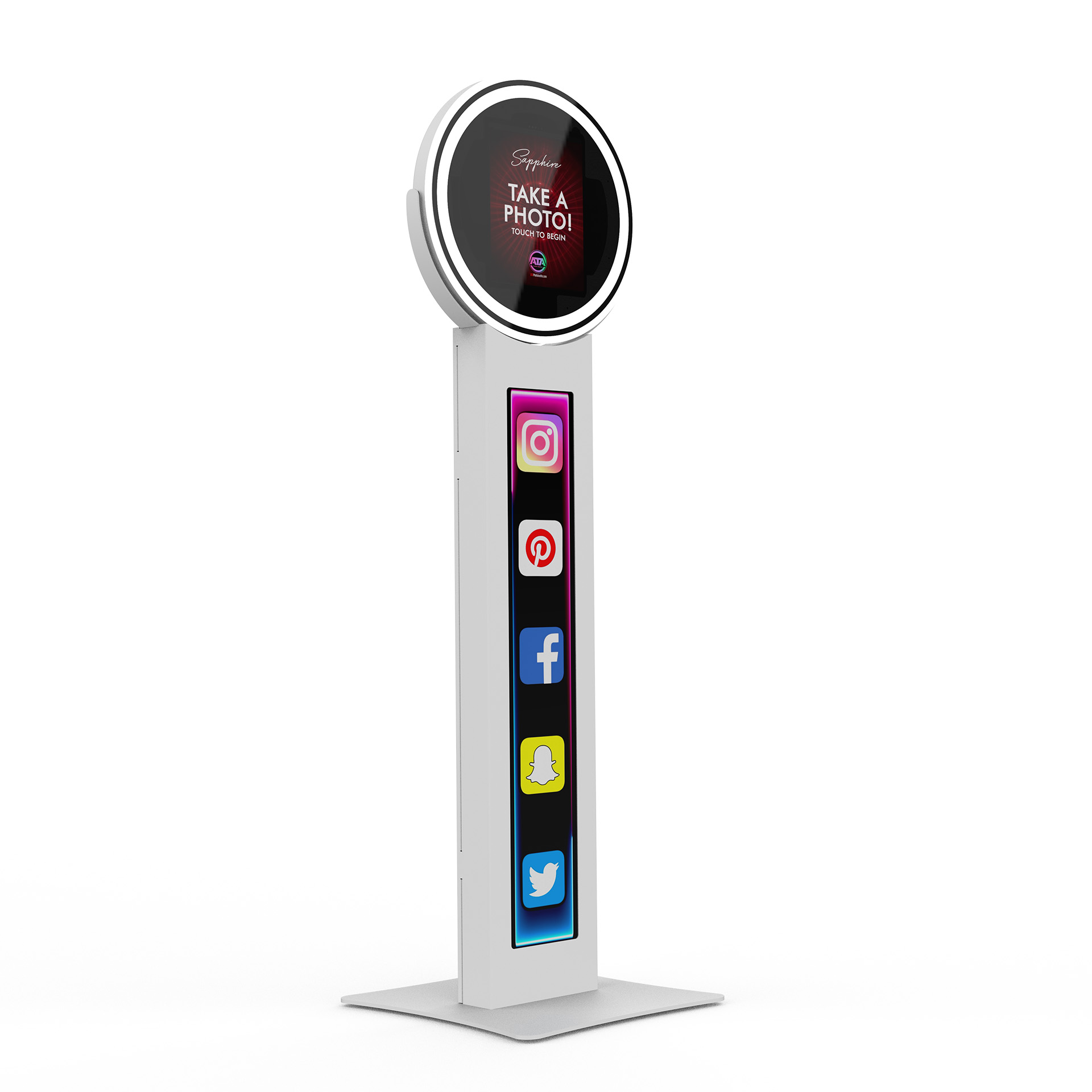 Benefits of Choosing an iPad Photobooth:
Professional photobooth setup

Easy setup less parts that moves

Compatible with iPad 12.9 3rd Gen

Built-in RGB-W halo ring light

Save all images and data directly to the cloud
Get Everything You Need at ATA




Sapphire Ring Roamer
Fully mobile

Built-in halo ring light

Just over 3 lbs

Made for the 11" iPad Pro

Custom-engineered programmable lights

Revolutionary glass protects your iPad while offering touch-control

Available in black or white

Safely store customer information in the cloud

Stand not included

Can be converted into Stand alone
Sapphire Helio Photobooth

Professional photobooth presentation

Branded photos and customizable messages

Halo ring light for enhanced lighting

Supports a 12.9" 3rd Gen iPad Pro

iPad not included

Rolling case available with purchase

Available in black or white

Highly stable aluminum base
ATA Photobooths Has Everything You Need
At ATA Photobooths, we are committed to providing everything you need to jumpstart your photobooth business. Our collection of Sapphire photobooths makes it easy to start and build a successful business. Shop all of our photobooth supplies and accessories today, and contact ATA Photobooths about any questions you may have before getting started.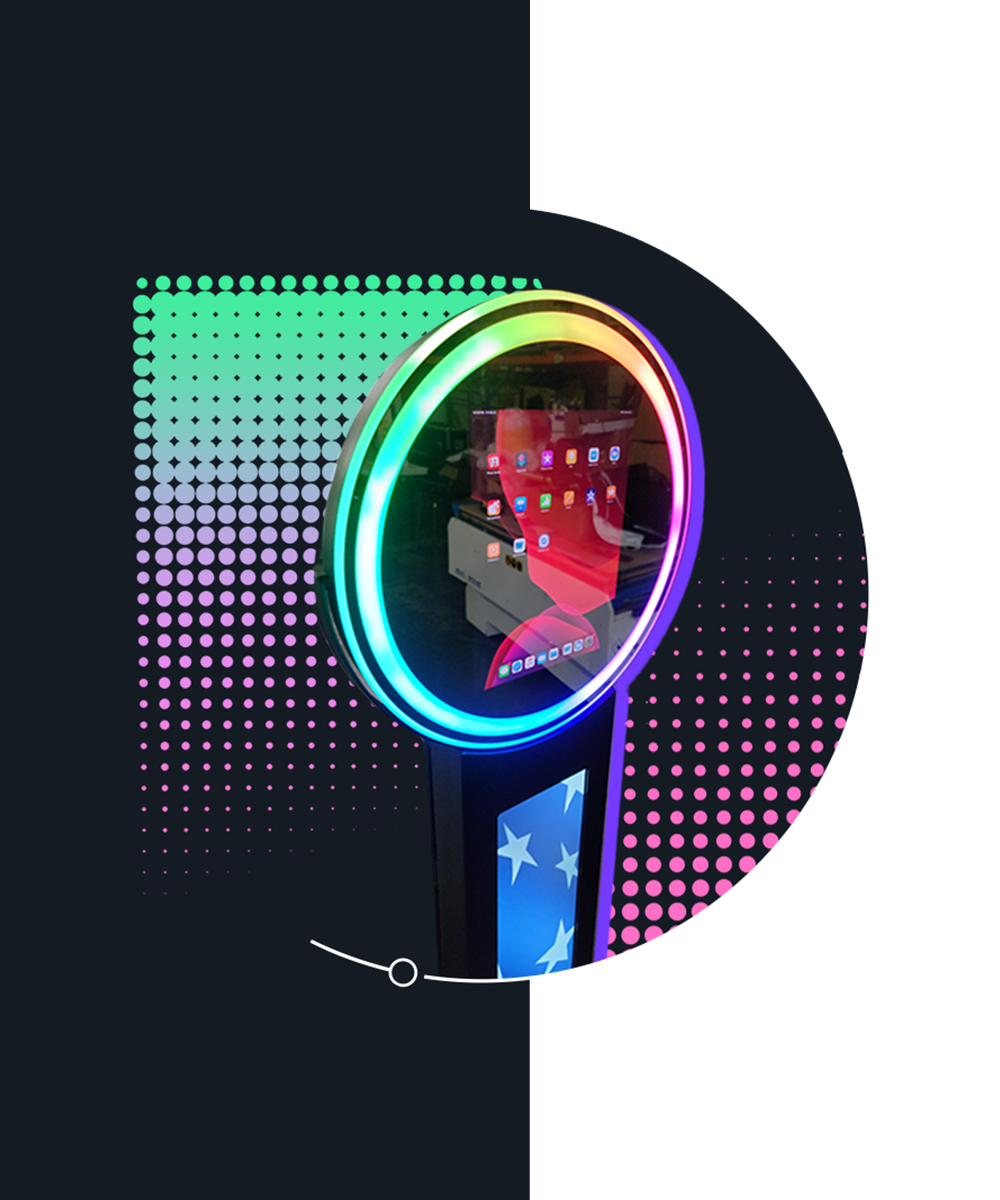 Have Any Questions or Need Support?